Offering Food <----> Refusing Food
A Special Edition of the Journal for Psycho-Social Studies
Guest Editors:
All of us at different times and in different places have been both offerers or withholders and receivers or refusers of food. This Special Edition gathers psycho-social and philosophical perspectives alongside the voices of lived experience. We present poetry, images, voices, creative writing, analysis and commentary to explore and discuss what emerges when practices of both offering and receiving, in reciprocal relationships within both familial and societal contexts, go awry.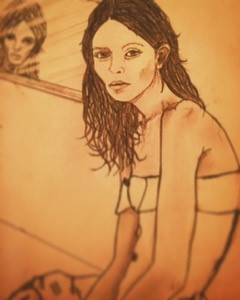 Ali G - 'Snapshot' + 'Why believe their darkness?'; Athena - 'Refusal and denial'; Laurie Bell - 'Recipe for disaster: food desert in the heartland of America'; Beth - 'Persona non grata'; Julia Brannen & Rebecca O'Connell - 'Food practices, intergenerational transmission and memory'; Ruth Chandler - 'Sometimes oranges are the only fruit'; Joy Goodall - 'Starved of power'; Anna Harvey - 'Sweet treats: the dehumanisation of care'; Rebecca Hursey - ''Food for Thought: A Glimpse into the World of Eating Disorders': A Patient Guide for those who work with them'; Wayne Martin - 'Human rights and human experience in eating disorders'; Sadie Nott - 'Dandelion'; Julie Parsons - '"I do remember being hungry" - Ophelia's i-poem'; Caroline Plumb - 'Working with(in) austerity'; Louis Rothschild - 'Stealing a bad feed in the night kitchen'; Jo Thompson - Anorexia Mirabilis: Voluntary Self Starvation and the Role of Spirituality as a Legitimate Response to Sexual Violence'
Online Publication Date: June 2017
For any correspondence, please email: john.adlam1@btinternet.com
Journal of Psycho-Social Studies: