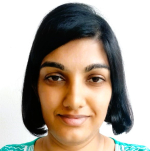 My name is Durga Menon. I am an indian psychodynamic psychotherapist new to the field of mental health. I have worked and trained in other sub-fields of psychology before beginning my career as a psychotherapist, and have graduated with a Masters' of Science in Psychology in India.

Apart from my clinical work, I volunteer with a non-for-profit mental health organization, Hank Nunn Institute where I work as a fundraiser, a community project volunteer and the manager for their academic therapeutic community.

I am passionate about mental health advocacy and group work. I enjoy learning about environmentally friendly and sustainable practices towards a eco-conscious lifestyle.