University of Essex, Colchester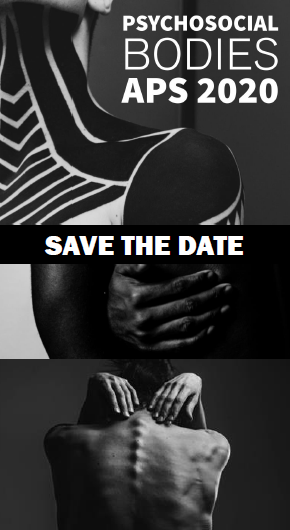 The conference has been postponed until a later date
PSYCHOSOCIAL BODIES

Join us for a diverse and creative conference exploring the theme of Psychosocial Bodies. The conference will take place over 2 days at the University of Essex campus in Wivenhoe Park in Colchester. The conference will include cultural and social events on Thursday evening for those delegates who are staying overnight in Essex student accommodation (£55pppn B&B) or travelling home later in the evening.
The theme Psychosocial Bodies intends to cover psychosocial thinking about identity and the body, as well as bodies of knowledge. Relevant topics to be explored might include: Identity, mind and body; Abject, disruptive, non-conforming, unmournable bodies; the 'body betrayed'; Bodies as the site for resistance; Embodied knowledge; The body politic; Socially-situated bodies of knowledge; Decolonizing bodies of knowledge; virtual bodies; technologically modified bodies; cyborgs and/or disability studies.
More information will be available in due course.
Invited Speakers:
Ezimma Chigbo is a writer and creative facilitator with a background in youth work. She specialises in working with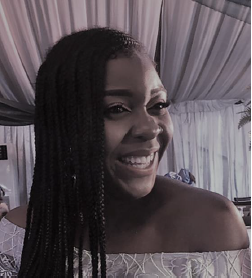 young women exploring issues such as healthy relationships, labels and identity. Her main interests are race, gender and serious youth violence which she explores through poetry, prose and articles. She now works part time for Abianda , an award winning social enterprise supporting young women in "gangs" or involved in county line activity. She is the cohost of The Echo Chamber Podcast and has published essays on topics ranging from violence against women and girls, to drill music all serving as love letters of exploration, celebrating upbringing, culture and identity.
Dr Elelwani Ramugondo is a professor at the University of Cape Town (UCT), and Deputy Dean for Postgraduate Education in the Health
Sciences Faculty. She is also Chair of UCT's Academic Freedom Committee. Her publications cover a range of topics including play research, theorisation in the context of discovery and the politics of human occupation. Elelwani is frequently invited to speak on transformation and decolonising the academy at conferences both nationally and internationally.
Derek Hook is a Professor of Psychology at Duquesne University (Pittsburgh, USA) and the University of Pretoria (South Af
rica). His research interests are focussed on 'the psychic life of power' particularly as it applies to postcolonial contexts and questions of race, racism and radicalized subjectivity. He is the author of A Critical Psychology of the Postcolonial ( 2011),(Post)apartheid Conditions (2013), and Six Moments in Lacan ( His most recent edited book is Lie on Your Wounds (2019) is a collection of the Pan Africanist political leader Robert Sobukwe's prison letters (Wits University Press). Derek, alongside Calum Neill and Stijn Vanheule , is one of the editors of the acclaimed 3 volume commentary series Reading Lacan's Écrits and a series editor of Palgrave's Lacan Series.
Travel:
https://www.essex.ac.uk/life/colchester campus/how-to-get-here
The closest destinations are:
By Rail: Colchester or Hythe Railway station
By Ferry: Harwich
International Port
By Air: London Stanstead airport
Accommodation:
(NB University of Essex Campus is just outside of Colchester so please consider accommodation offered on campus). Should you wish to book onsite budget accommodation please go to www.eventessex.co.uk using APS 2020 Conference in the subject line. Cost of £55pppn B&B
For alternative accommodation options in and around Colchester please look at: https://www.visitcolchester.com/places-to-stay/
Contact details:
sophieaps2020@gmail.com
APS 2020 Conference Committee: Lindsey Nicholls, Poul Rohleder, Julie Walsh,
Shaul Bar Haim and Sophie Walters, all at University Of Essex